What is the Friends of Konza Prairie?
Friends of Konza Prairie (FOKP) is a 501(c)(3) non-profit organization dedicated to the support of the Konza Prairie environmental education program. As a member, your contributions are tax-deductible (less benefits received) and go to bringing area school children to the tallgrass prairie.
What does FOKP do?
Supports the Environmental Educator who develops educational programs for K-12 students and the general public, including the Docent Program, on prairie ecology and tallgrass prairie research and conservation.
Markets Konza Prairie merchandise to raise funds for our education programs.
Provides educational presentations about Konza Prairie to local organizations, through the FOKP Presenter's Bureau.
Sponsors special events at Konza Prairie throughout the year, such as:

Cure for Cabin Fever Soup and Song in January
Greater Prairie-chicken viewing in April
Walk with Researchers guided hike of headquarters in May
Wildflower Walk on Butterfly Hill in June
Bison Barbecue and Bison Loop Tour in September
Visions of the Flint Hills art show at the Buttonwood Art Space, Kansas City, MO in October/November
Membership Questions? Contact Hallie Hatfield at (785) 587-0381 or email at: keeped@ksu.edu
Upcoming events: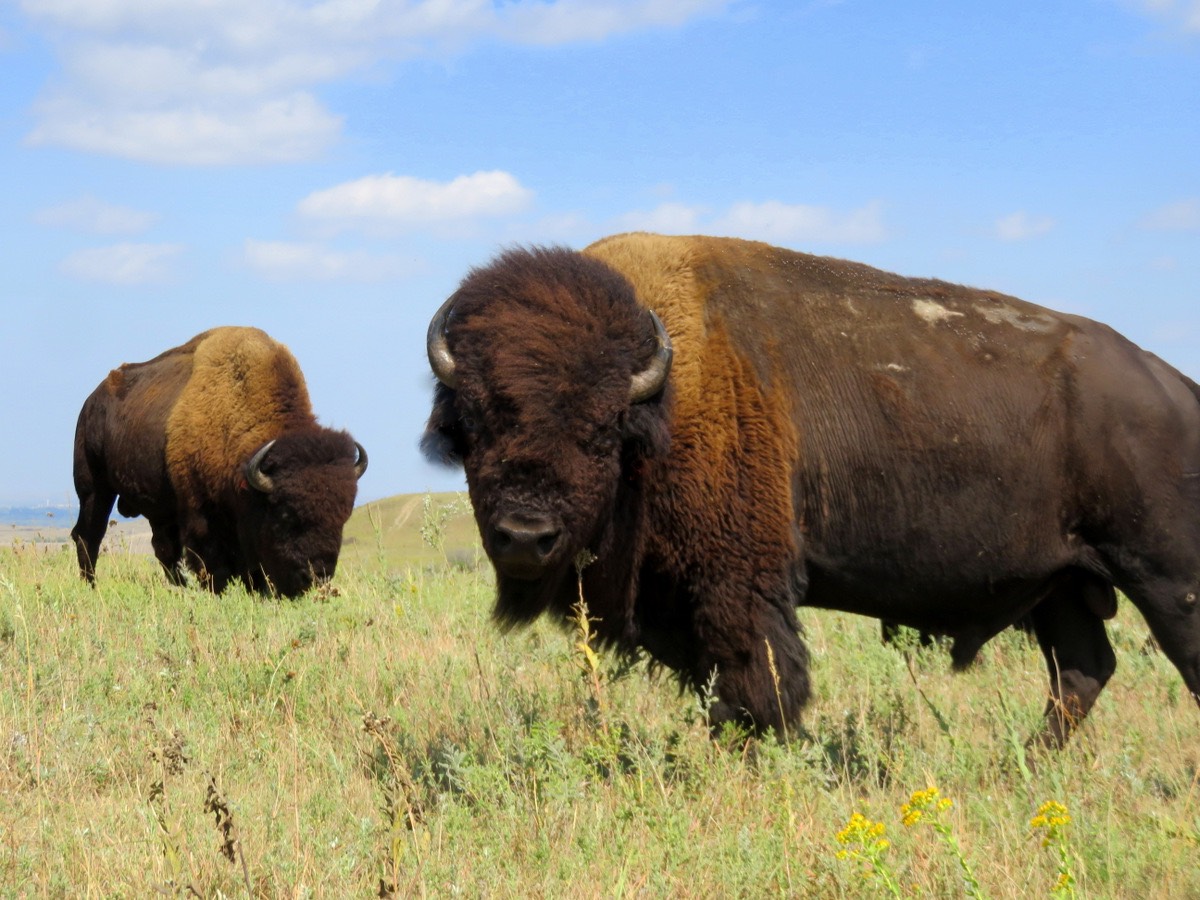 Annual Meeting and Bison Event
When: Sunday, September 29
Where: Konza Prairie Biological Station Headquarters
Who: Friends of Konza Prairie members - want to become a member? Go here! $30/individual $50/family $500/corporate
Schedule of events:
4:00 pm - General meeting in the stone barn
5:00 pm - Bison bbq and potluck on the ranch house patio
6:00 pm - Guided bus tour of the bison area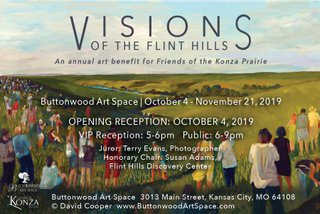 When: October 4 - November 21, 2019
Where: Buttonwood Art Space - 3013 Main Street, Kansas City, MO
Cost: $10/person or free to members of the Friends of Konza Prairie
Why: Come see amazing art from local artisans that showcases the beauty of the Flint Hills - plus 50% of the proceeds from the sale of the art goes to the Friends of Konza Prairie and is used to support the environmental education program at Konza Prairie.
Check out our new 2020 Friends of Konza Prairie Calendar! Available at the Flint Hills Discovery Center and at Claflin Books and Copies